We examine the top of their funnel to figure out how they subscribe people to their newsletter and turn prospects into leads. We look at the bottom to discover how they sign visitors up for a trial of their service, and how they convince those leads to buy.
Today though, no matter where you look — whether it's a small-time agency or a giant like PayPal — you'll find that all those tasks are increasingly being accomplished by post-click landing pages.
These action-oriented, standalone web pages, are being used by businesses of all sizes to move people through every stage of the buyer's journey.
Below you'll find 100 examples of some of the best and worst post-click landing pages on the internet, complete with full critiques. Sift through them to learn what to do, and what not to do, to create a highly effective post-click landing page of your own.
(The examples below were displayed as shown at one point in time. Some examples have since changed but the critiques are still valid for the screenshots. Keep in mind, for shorter pages, we've shown the entire page. However, for longer pages, we only displayed above the fold.)
100 post-click landing page Examples
1. Uber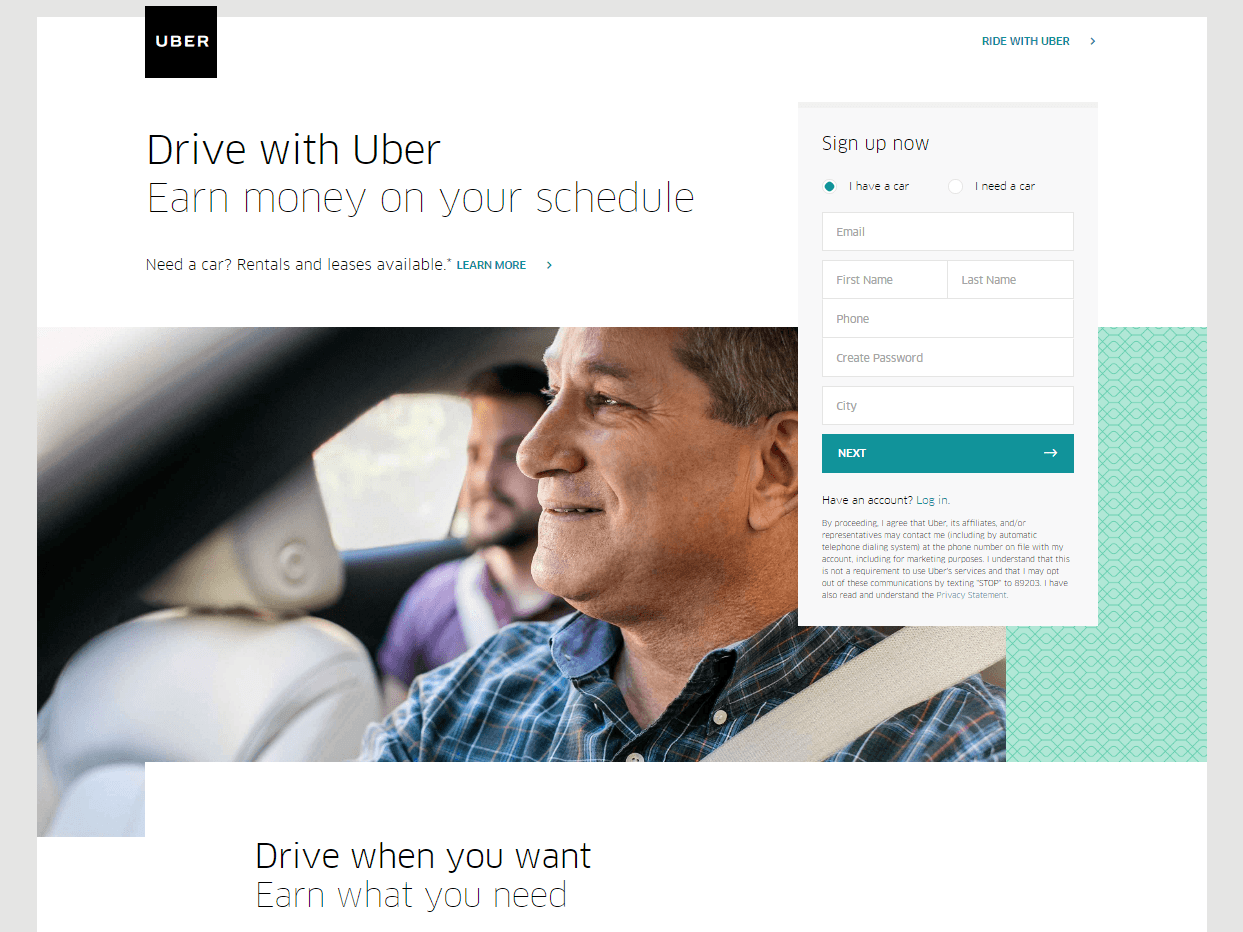 What they did well:
The headline communicates a clear benefit.
A short form makes converting on this page easy.
What could be A/B tested:
The "Ride with Uber" link is unnecessary. All it will do is drive prospects off the page. If they wanted to ride with uber, they would've clicked a PPC ad that allowed them to ride with Uber.
2. Moz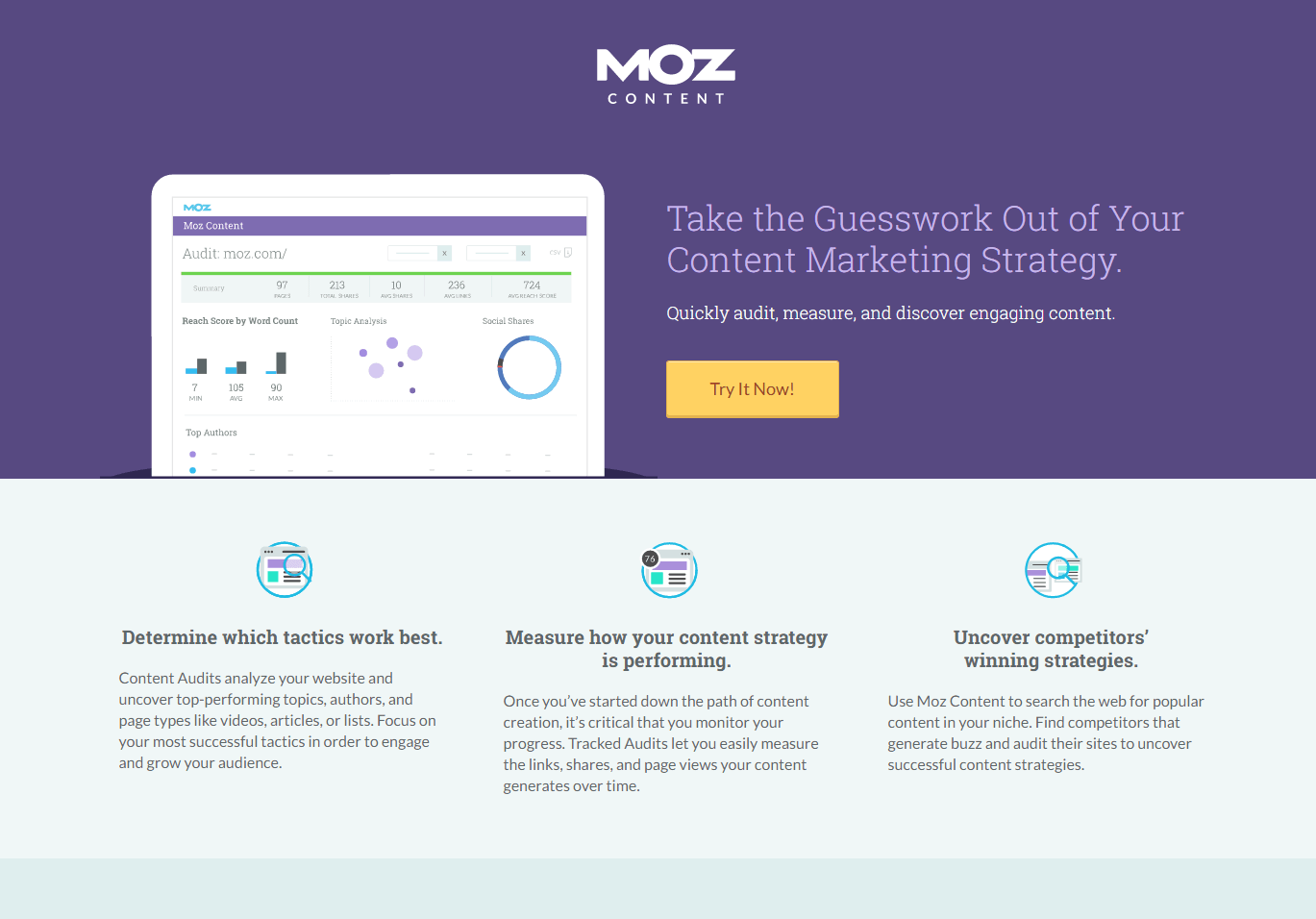 What they did well:
The headline and subheadline work together to form a strong value proposition.
The CTA button color draws prospect attention.
The image gives an inside look into what using the product is actually like.
The copy is optimized for readability in small chunks.
A minimalistic footer doesn't distract prospects from converting with links to other pages or social accounts.
Social proof at the bottom of the page boosts prospect trust.
What could be A/B tested:
A hyperlinked logo allows prospects to escape to the homepage without converting.
3. HubSpot + Canva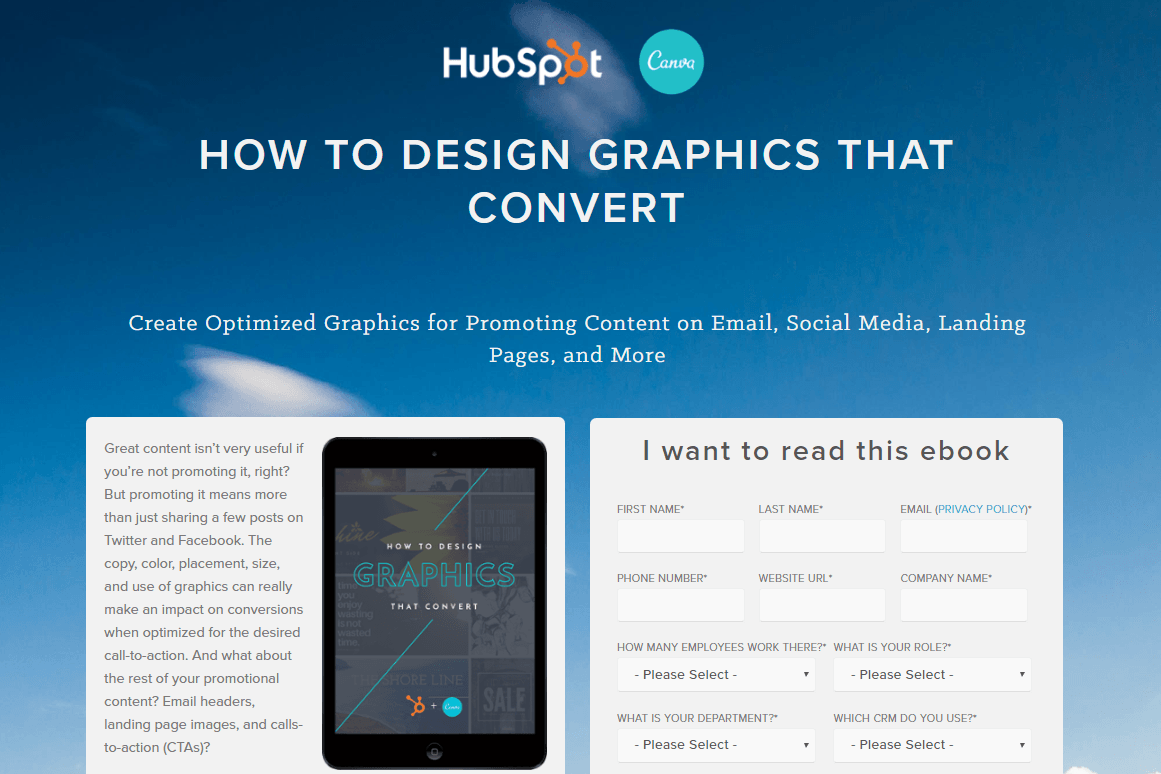 What they did well:
The "How To" headline communicates a clear benefit.
Copy separated into chunks make for an easily digestible page.
The image serves as a visual representation of the offer, showing visitors what they'll get after converting.
What could be A/B tested:
This long form might deter prospects on the page from converting.
The background image is confusing considering the ebook is about graphics. What does a mountain range have to do with graphics?
More white space could help let the page elements "breathe" more and be even more persuasive than their current placement.
4. Content Marketing Institute
What they did well:
The headline communicates a clear benefit.
Bulleted copy quickly communicates the benefits of the offer.
The ability to select a webcast lets visitors choose the more appropriate content for their needs.